Executive Summary
Ubuciko Property Management and Investments is a Pietermaritzburg based real estate management company that will offer benchmarked rental units for the Pietermaritzburg community. The company's concept is to assist landlord with numerous services such as: Placements of tenants, recovery of debt, drafting of lease agreements, coming up with rates for each room, managing tenant's behaviours and ensuring adherence to the lease agreements. The company is going to benefit only after it has ensured that landowners have tenants.
Mission
Ubuciko Properties provides high-quality property management plan for land owners in Pietermaritzburg area. Ubuciko Properties provides students with rental units offer state-of-the-art living conditions reflective of the rapid advancements in technology and a growing need for quality housing. Our company is dedicated to a hassle free living environment in which our tenants can enjoy all of the benefits of safe, attractive, and inviting units. Unlike many other realty companies that are solely concerned with turning profits, our primary objective at Ubuciko Properties is to maintain the highest level of customer satisfaction that is achievable. Tenant safety, happiness, and comfort are our main goals. Ubuciko Properties maintains competitive market prices, while working toward expanding the number of units responsible for, and increasing total profits earned. Within the company we will strive to work as a cohesive, harmonious unit focused on exemplifying our mission. Just as customer satisfaction is an intricate part of Ubuciko Properties success, so is employee satisfaction. That is why the founders of Ubuciko Properties Real Estate believe that employee satisfaction will make the company a success and will be the key to their longevity.
Vision
Safe, quality housing that provides state-of-the-art amenities at competitive prices.
Maintaining open communication between Ubuciko Properties and its customers in order to ensure the highest level of customer satisfaction and long lasting reputation within the community.
To continue to expand the number of property we are managing, while also increasing the level of profits for both Ubuciko Properties and its clients.
Become the leading students property management company
Objectives
Ensure maximum profitability and satisfactory service to our clients
Create safe environment for business for our clients
Promote sustainability of the property
Provide our clients with a peace of mind as we take care of their property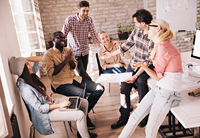 Recruitment and placement
Room Rate Evaluation
Establishment of Rules and Code of Conduct
Lease Agreements
Commune Life Programmes
Debt Recovery
Eviction and Notices
Minor Maintenance
Property Consultation
Commune Landlords
We provide you with best services to effectively and efficiently manage your commune for affordable rates

Student Tenants
We cater for ll the needs of students which is conducive environment for teaching and learning

Corporate
We provide owners of flats and buildings with affordable services to better suit their corporate needs.